Do you do administrative tasks instead of strategic tasks?
Are there administrative tasks that you forget?
Are you going crazy because you do administrative tasks plus the tasks of your business?
We help you, we are much more than an assistant, we are your right hand!
We help business owners with their administrative and personal tasks so they can focus on their business and grow.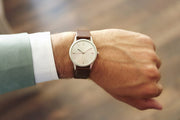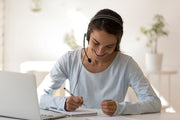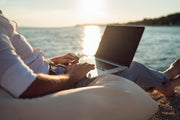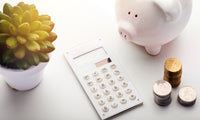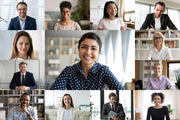 We understand the temptation to want to do it all and the concern that someone else handles your information.
The Octhopus team takes you step by step to delegate your tasks to your assistant.
The entire Octhopus team signs and adheres to strict confidentiality agreements. We store the information in digital repositories with backup to which only each attendee has access. Through our recruitment process we integrate only the best assistants.
<tc>Start with your VA!</tc>
Since 2014 we have helped many businessmen and entrepreneurs grow.
We are the #1 firm of Virtual Assistants in Latin America.
By hiring you are reintegrating professional bilingual mothers with several years of experience and a university degree into the workforce.
"My assistant brings me closer to my goals. Before a business trip, she scheduled appointments with prospects to whom I was able to introduce my services."
Gabriel Uribe, coach
"Octhopus helps me grow my business and free up time to focus. While Ana does invoices and publishes, I generate written and podcast content."
Juan del Cerro, founder of Disruptivo.tv
"Octopus service is excellent. Although some tasks are "talacha" (expenses) and others are personal (photo album), my assistant does everything with a very good attitude."
Christophe Leroy, coach and consultant
"Of the best companies I've worked with so far, the amount of time they save us on both personal and company tasks is incredible."
Estefanía Hernández, Founder of Mi Dulce Hogar
"Octhopus has been very helpful. All the assistants have a very high profile and used to have important positions in their previous jobs. Octhopus gives them flexibility to work and gives us as clients the opportunity to have super assistants and hire only the hours we require."
Carlos Padilla, Founder of Lentematic
Companies that trust Octhopus
Your virtual assistant in less than 2 hours!*
*Business hours, Monday through Friday 9am - 6pm Central Time.

At Octhopus we know that you want to grow your business.
For this you need to stop doing administrative tasks. We understand the temptation to want to do it all. That is why we assign you the best assistant according to your needs. Choose your plan and we will assign you an assistant in less than two hours (business hours). Hire your assistant today and start growing your business!
<tc>Start with your VA!</tc>